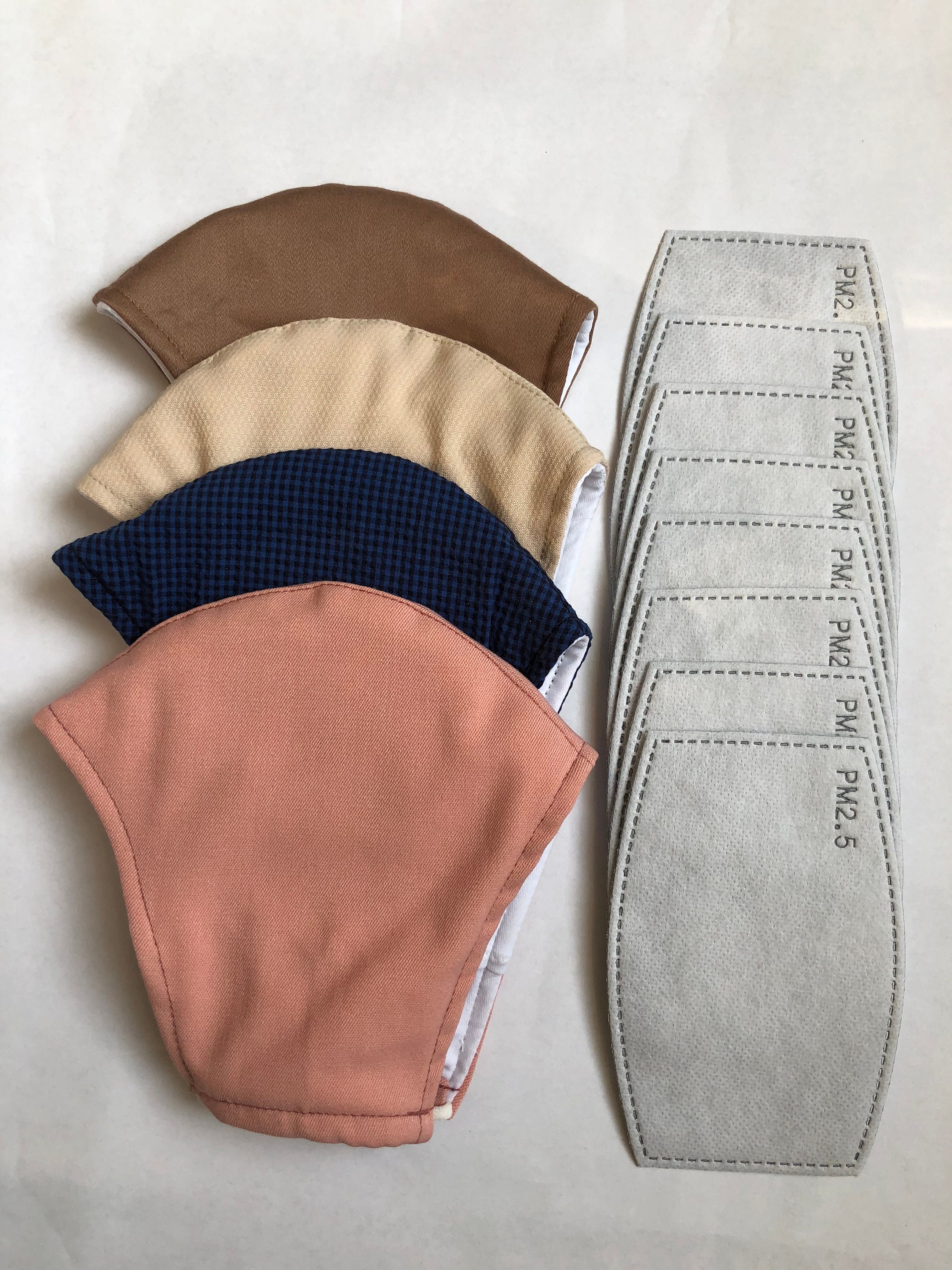 Hand Made Reusable Face Mask, 3 layer Protection, Polyester & Cotton, Carbon Filter in Middle, Comfortable Earloop, Well-Block to Germ, Dust
$2.50
Details
✔ The Masks are hand- made, 3 layer protection with polyester and cotton fabric.
✔ There is a pouch for a CARBON FILTER fit in to block germs and dusts.
✔ General use for both men and women.
✔ It is comfortable, a lot of room in the middle, seal well around the edge, with plastic ear-loops fit most sizes.
✔ The package comes with 2 CARBON FILTERS.
✔ Hand washable and reusable to more than 10 times, look pretty new after hand washing, no wrinkles.
Great quality and perfect size for adults. Didn't get five stars because I didn't get the color as pictured and I can't use for work because of that. Picture shows solid colors and mine all was plaid.